Charles William Vaughn Jr., 80, died Monday (Aug. 29, 2022) at Carle Foundation Hospital, Urbana.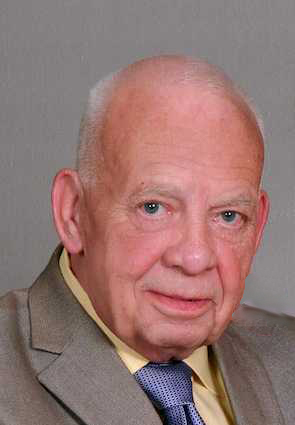 Chuck was born on Jan. 14, 1942, to Charles William and Bertha Mae Stokes Vaughn, in Jackson, Tenn.
The family moved several times, finally settling in Springfield/Bolivar, Mo., the hometown of Charles Sr., in the mid-1950s.
Chuck graduated from Bolivar High School in 1960 and attended Southwest Baptist College in Bolivar and Drury College in Springfield.
When he was 15, his father asked the local funeral director to give his son a job, and thus began Chuck's career in funeral service. He later attended the Dallas Institute of Funeral Service in Dallas, Texas, and graduated in 1965. He worked in funeral service in Bolivar and Kansas City, Mo.
He took a job in pharmaceuticals for the Sandoz Company, being involved in clinical research in New Jersey and New York from 1972-'77. He became a product manager for the Wyeth International Company in Radnor, Pa., from 1977-'88. He was product manager for Parke-Davis/Pfizer in New Jersey from 1988-'89 and at Reed and Carnick Laboratories from 1989-1990. He became director of marketing for Otsuka America Pharmaceuticals, working from Seattle and Rockville, Md., from 1990-'95. He traveled to many parts of the world researching and promoting the products of these companies. All the while, he maintained his funeral director/embalmer licenses and sometimes worked in funeral service on the side.
In 1995, hearing from his cousin who lived in Illinois about a funeral home for sale in Champaign, he was intrigued and visited the location. He loved the building as well as was compelled to once again work in full-time funeral service, so he bought it and renamed it Heath and Vaughn. He remained active in the business until his health declined.
On the side, Chuck maintained a high interest in pharmaceutical products. He knew all about the components of almost every drug on the market, having introduced some of them through the companies he worked for. In recent years, he spent a lot of time doing his own research, which led to the invention of new uses of a drug, "salsilate," for which he earned a patent in 2017.
Chuck was a member of a D-Mort team that traveled to Joplin, Mo., to assist with caring for the dead from the tornado that struck in 2011.
He was initiated into the Western Star Lodge No. 240 in 2014. He was a member of the American Association for the Advancement of Science and a member of the advisory board for Pharmaceutical Executive.
Chick was a dog lover, especially of Scottish terriers. When living in New Jersey, he became friends with a breeder, who also was a judge at the Westminster Kennel Club. Chuck entered one of his terriers in 1978 and received a Best in Show. He took a trip to Wales and became interested in the Welsh terrier and has since owned three of them.
His hobbies include golf and fishing; politics; American history, especially the Civil War; and listening to music of jazz artists.
He was preceded in death by his parents.
He married Linda Bush Deal on April 23, 1999. She survives.
Also surviving are three stepsons, Timothy (Mai) Deal of Honolulu, Hawaii, Andrew Deal of Decatur, Ga., and Peter Deal of Palatine.
According to his wishes, Chuck has been cremated.
A celebration of life will be held at Heath & Vaughn Funeral Home, 201 N. Elm St., Champaign, on Saturday, Sept. 3, from 2:30 to 5 p.m.
Donations in his memory may be made to Three Wet Dogs.