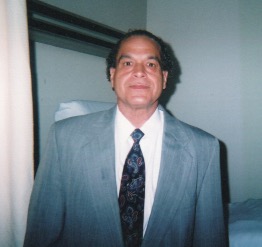 David Hensley, 65, of Champaign-Urbana passed away Sunday (Jan. 29, 2023).

David was born in Ottawa, IL on June 29, 1957.
David was preceded in death by his father, Ralph Hensley, mother, Mary Hensley and a son, Seneca Hensley.

Surviving David are one daughter, Maria Hensley; three sisters, Marilyn Myles, Rachel Hensley and Sharon Lee; one brother, Ralph Hensley Jr.; one niece, Tanya DePezia (Ryan); two nephews, Raymond Myles and Benjamin Lee (Nikki); and one great-nephew, Joshua Lee.

David's training and vocation was in auto body and fender repair. David took great pleasure in helping others, and we enjoyed his sense of humor.

David has been and continues to be loved by many family members and friends and will be greatly missed.
Some of David's interests and talents included music and singing, he was active in sports and played football and ran track in high school, was a very generous person who enjoyed helping others and loved spending time with family and friends.
Services will be held at Heath & Vaughn Funeral Home, 201 N. Elm St., Champaign, on Monday, Feb. 6. Visitation will begin at 11 a.m., with funeral services at noon and burial at 1 p.m. at Mt. Hope Cemetery. Brother Charles Harmon will officiate.