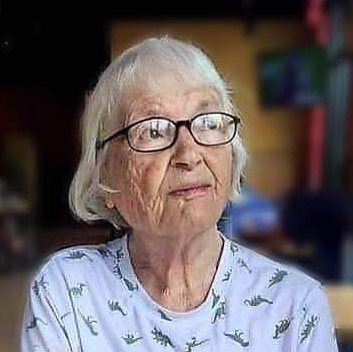 Dorothy Lee Siegmund, 96, of Urbana, daughter of Mary B. and William H. Gilliland, passed away peacefully in her home on Tuesday, May 30.
She was preceded in death by her husband, Robert Eugene Siegmund, grandson Robert Thomas Siegmund, and great-granddaughter Sierra Dawn Strunk. She is survived by her children Michael Siegmund and Patty Flynn; her grandchildren Annie Siegmund, Karissa Northway, Isaac Siegmund, and Sarah Siegmund; her great-grandchildren Cerena, Kavoscea, Sinatra, Izeyah, Jax, Shaniya, TJ, Korie, Kamaria, Lestat, and Lorenzo; her great-great-grandchildren Sabri and Ricardo; and her beloved great-grandcat Grit Lee.
Dorothy was best known as a fiercely dedicated matriarch, but also for her nearly six decades in the nursing and private health care field.
Celebration of life will be at 3 p.m. June 15 at the Seventh Day Adventist School, 5009 W. Bradley, Champaign.
In lieu of flowers, memorial contributions can be made to Anna and Robert H. Lurie Children's Hospital of Chicago, or OSF Hospice Care.