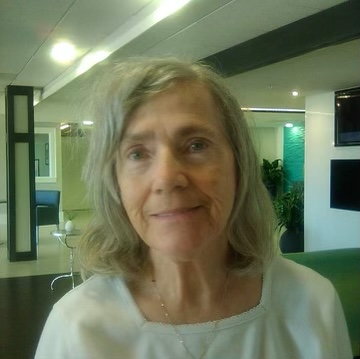 Elaine Van Wagner, 76, of Hialeah, Fla., formerly of Champaign, died Monday, Oct. 17, 2022,  at 10:22 a.m. at Las Brisas Assisted Living.
Elaine was born on May 26, 1946, in Champaign, to Glenn and Virginia Karch Rittenhouse.   She graduated from Central High School in Champaign in 1965. She married David Van Wagner in 1965 in New York. They lived in New York and had three children, then moved to Florida. She and David divorced in 1989.
Elaine graduated from Daytona Beach Community College in 1984 as a licensed practical nurse. She worked at Deland Convalescent Center in Deland, Fla., for several years.
She resided again in Champaign from 2016-2019, but then returned to Florida. She enjoyed living in Florida for the climate and the beaches.
She was active in St. Anthony Coptic Orthodox Church in Maitland, Fla. While in Champaign, she was active in St. Mina and St. Pope Kyrillos VI Coptic Orthodox Church in Champaign. The church and her faith meant a lot to her.
She also enjoyed shopping for clothing and kept an extensive wardrobe.
Elaine was preceded in death by her parents and one sister, Barbara Stewart.
She is survived by one brother, Steven Rittenhouse (Debbie) of Champaign; her sons, Edward Van Wagner of Daytona, Fla., and Daniel Van Wagner of Gainesville, Fla.; a daughter, Debra Hogan of Deland, Fla.; six grandchildren; and three great-grandchildren.
Graveside services will take place at Woodlawn Cemetery, Urbana, on Thursday, Oct. 27, at 2 p.m. Arrangements have been entrusted to Heath and Vaughn Funeral Home, 201 N. Elm St., Champaign.