Kathleen S. Spaulding, 92, of Champaign passed away peacefully on Thursday (Aug. 11, 2022).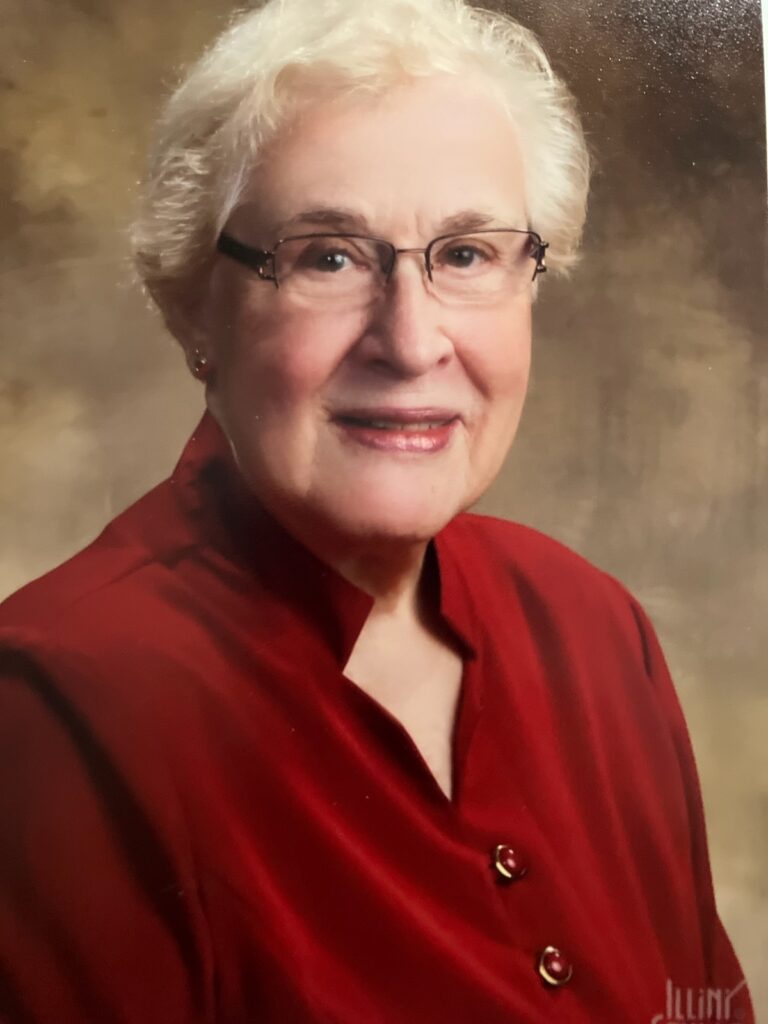 Sally, a resident of Champaign for the last 70 years, is survived by an awesome network of friends and caretakers. Surviving family include her sister-in-law, Jacquie Spaulding; five nieces and nephews, Willis Spaulding, Norma Spaulding, Robert Spaulding, Carol Flajole and Kathleen Spaulding, and their children and grandchildren; and four first cousins once removed, Aubrey Smiga, Jessica Coppala, Meredith Deaver and John Saul.
Sally was predeceased by two brothers, Charles and Robert; a sister-in-law, Charlotte; a nephew-in-law, Dr. Ray Flajole; and a niece, Karin Spaulding.
Born in 1930 in Springfield, Sally, with her mother, Kathleen Steinbauer Spaulding, and older brothers had front-row seats to the completion of Lake Springfield, the Spaulding Dam, the Vachel Lindsay Bridge, Lakeside Power Station, Water Purification Plant and many other public works orchestrated by her scientist father, Charles H. Spaulding, and city commissioner uncle, Willis J. Spaulding. Sally recalled carrying a bucket of fish to do her part in stocking Lake Springfield in 1935.
After summers at Interlochen Michigan Music Camp and graduating from St. Agnes Episcopal Girls School in Virginia, Sally earned a B.A. in fine arts, M.A. in Russian studies and pursued a Ph.D. in Russian studies from the University of Illinois. She was employed as a secretary at the University of California-San Francisco, Stanford University and the College of Education at the UI.
Sally developed strong relationships and fostered good works through her memberships with the Champaign-Urbana Symphony Guild, Champaign Social Science Club, Pi Beta Phi, Illinois Club, Welcome Club, President's Council, UI Alumni Association, 50 Year Club and in the P.E.O. Sisterhood, advancing and supporting women's opportunities.
Sally supported numerous environmental groups, art and music associations, politicians who uphold democracy, and the UI, with generous donations to the UI Wildlife Clinic and the Lincoln Memorial Gardens. When she wasn't playing bridge or traveling, Sally was always ready to attend weddings or meet newborns. She didn't knit hats, but she always sent macarons.
Graveside services will be 11 a.m. Thursday, Aug. 18, at Oak Ridge Cemetery, Springfield.
In lieu of flowers, donations to the P.E.O. Foundation, a nonprofit organization, would memorialize Sally and her good deeds.
Heath & Vaughn Funeral Home, 201 N. Elm St., C, is handling arrangements.