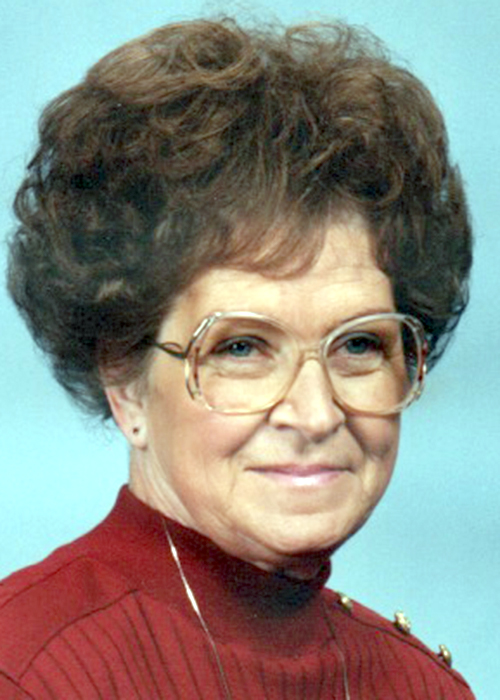 Kathryn J. McFall Severns, 91, of Urbana died peacefully in her sleep at 5:30 a.m Friday (March 17, 2023).
Kathryn was born on May 10, 1931, in Pesotum, to Elmer and Anna Kleiss Miller. She married Donald McFall, and together they had four wonderful children, Donna, Rhoda, Randy and Keith.
She was preceded in death by her parents; two daughters, Donna Fulfer, and Rhoda Crouse; two brothers, George Miller, and Ronald Miller; two sisters, Patricia Zwilling and Georgie Miller, who passed away at age 3 before Kathryn was born; and one grandson, Matthew Ryan McFall.
Survivors include her two sons, Randy (Terry) McFall of Philo and Keith (Jennifer) McFall of Mahomet. Also surviving are her 11 grandchildren and 12 great-grandchildren.
For many years, Kathryn was a member and also an usher at St. Patrick's Catholic Church in Urbana. She liked to collect butterflies, ducks, and monkeys. She was an avid Cubs fan and enjoyed traveling, playing cards, cooking, gardening, cleaning houses, and Sunday dinners with her family.
Kathryn lit up any room she was in. She had such a big heart and joyful personality, she was loved by so many and will truly be missed by all her family and friends.
Services will be on Friday, March 24, at 11 a.m. at St. Mary Catholic Church, 1247 County Road 200 North, Pesotum. Burial will follow at 12:30 p.m. at St. Joseph Cemetery, 105 N. Church St., Pesotum. Arrangements have been entrusted to Heath & Vaughn Funeral Home, 201 N. Elm St., Champaign